About RWM Handyman and Remodel Services
Family owned and operated, RWM Handyman & Remodel Services was started by Russ & Jody Motes. After spending decades in the service/construction industry we noticed what seemed to be missing was a company who could provide BOTH superior workmanship AND fair pricing. There seems to be a mindset in the industry that good, quality work has to come at a premium price. We don't believe it has to be that way! Whatever happened to the concept of "an honest day's pay for an honest day's work?"
RWM is built on ethics, integrity, and quality craftsmanship without shortcuts. We help customers realize their dreams and set expectations to build loyal lifetime partnerships.
At RWM Handyman and Remodel Services, we offer everything from full-room renovations to changing out a light fixture. We have worked in the area for over thirty years and have over twenty years of remodeling experience. We are fully insured and provide excellent service at an affordable rate.
We encourage you to get other bids for your project, then call us for a no cost estimate and give us the opportunity to prove top quality doesn't have to come with a hefty price tag!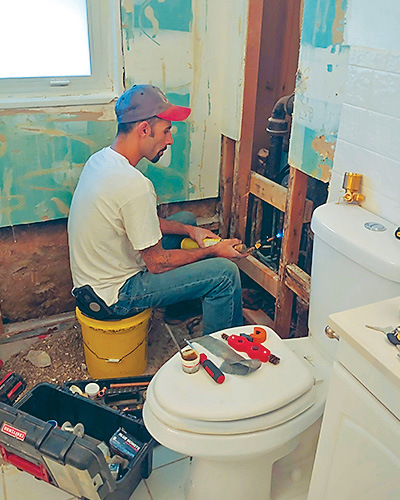 Get Started With A Free Consultation